DEADCATS 'LOOK LIKE HELL' CD: BRAND NEW release!!! 13 new tracks! Canadian Hellbilly legends THE DEADCATS release their 7th CD, showcasing their infectious brand of revved-up hillbilly meets Link Wray style instro rocknroll, a genre that the band calls Hellbilly. This new Deadcats line-up features the stingin dual lead guitars of Chopper, & Gorehound, standup drummer Kermit Von Munster (ex-Big John Bates), and lead growler Mick Tupelo, now slappin the doghouse bass. Low-brow artwork by King Merinuk, produced by Marc l"Esperance (who has produced such stellar acts as Ray Condo, Nomeansno, The Hansen Brothers, and Cousin Harley). MAXIMUM HELLBILLY!!!

PSYCHOBILLY ONLINE REVIEW, NOVEMBER 2009:

So, those crazy Canadians, The Deadcats, are back with their latest installment 'Look Like Hell'. The new album is great, very well produced, and would make an excellent addition to any record collection. With this album, The Deadcats have gone for a more rockabilly sound, but don't let that deter you, it's still got that full on gritty hip swingin' sound I have always loved about the 'Cats. Also on this recording, Mick has moved over from guitar to the upright bass, which made a great change to an already solid band.

On this album, they redid a couple of tracks from 'Feline 500' (Mummified Baby, Hanks' Cadillac, & Peggy Suicide). The new recordings of the songs, they brought forth (if believable) better renditions of my past favorite tracks. Well-done guys.

The addition of the trumpet (John Korsrud) and sax (Marc L'Esperance) on Motoloco adds the final ingredient to a new twist. Had they not of been there, it still would have been a solid track, but since I am a big fan of using horn sections, it made the song a very memorable track.

The cover art for the album features work done by King Merinuk. His grotesque style fits in well with the 'Cats "surfin' through the graveyard" sound. The album has a double fold out cardstock case with a plastic CD holder. It is a very clean and neat case and layout.

All in all, The Deadcats have done it again, continuing to show that they are truly, the Kings of Canadian psychobilly.

By Brutus FX

Songs: - Mummifed Baby - Bones Keep A' Rumblin - Tailfeather Shake - Killer Bee - Hank's Caddilac - Elevator - Goin'Down To Memphis - Motoloco - Rocket To the Moon - Apache - Peggy Suicide - Psychocat - Kitty's Comet

SALE PRICE ONLY $9.99(INCLUDES SHIPPING)!!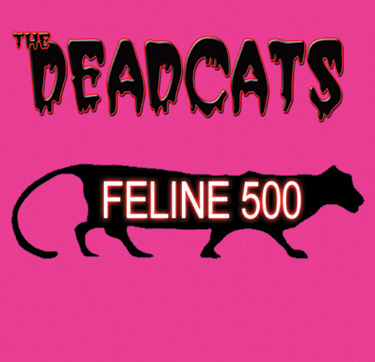 DEADCATS 'FELINE 500' CD: 2007 release!!! 11 new tracks recorded by the legendary Canadian psychobillies!!! Includeds 7 originals, including 'PEGGY SUICIDE' and 4 choice covers, including a 2-song tribute to LINK WRAY ("Rumble' and 'Jack the Ripper') and the METEORS 'Radioactive Kid' SALE PRICE ONLY $9.99(INCLUDES SHIPPING)!!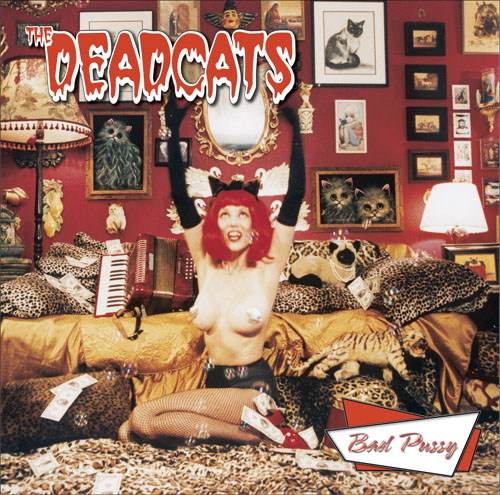 DEADCATS 'Bad Pussy' CD: 2002 RELEASE, awesome blend of psychobilly, surf, rockabilly, and punk. Features new drummer Jon Card (ex-D.O.A., and SNFU). Sweet pix of burlesque pin-up queen Babette LaFave!!! Their most powerful and rockin' album yet! ONLY $9.99, includes shipping
DEADCATS 'Bad Pussy' on VINYL LP: German import on CRAZY LOVE RECORDS. Features XXX-rated European cover & different artwork, also has a cover of LINK WRAY'S 'Rumble' instead of 'Fortune Teller'.LIMITED EDITION!!!!SOLD OUT!!!





DEADCATS 'Bucket O' Love' CD (FSP1001): Their debut album from 1996! 15 rockin' songs! SOUTHERN & ROCKIN' MAGAZINE described it as 'Wow! What an impressive debut! Kicking Arse on all fronts! ONLY $9.99, includes shipping



DEADCATS 'Millions of Dead Cats' CD (FSP1002): 12 demented blasts of beer-fueled punkabilly (Flipside mag) and cowpunk madness.(see reviews section) ONLY $9.99, inludes shipping: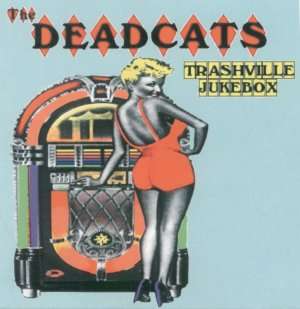 DEADCATS 'Trashville Jukebox' BRAND NEW CD album on RAUCOUS RECORDS: 16 ultra-cool cover songs done in the inimitatable crazed Deadcats style. Includes songs by the Gun Club, Cramps, Shaking Pyramids, Billy Lee Riley, Rivieras, Johnny Rivers and More!! Email us for track listings....SOLD OUT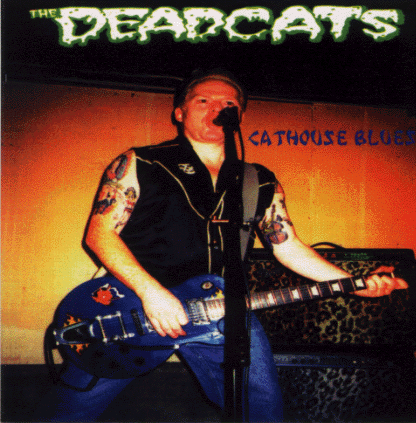 DEADCATS 'Cathouse Blues' 7-song CD-EP (RYCD007) Brand new from Japan's Revel Yell Records, features some hot new originals plus rippin' versions of 'Flying Saucers Rock'n'Roll', 'Secret Agent Man' and the 'Munsters' Theme'. Nice layout & pin-up artwork..........SOLD OUT:
***BRAND NEW!!!*** 'ZOMBIE NIGHT IN CANADA' CD' (STUM-09): 25 of Canada's sickest Psychobilly and Rockabilly bands!!!! features Gutter Demons, The Deadcats, Big John Bates, Farrell Brothers, Matadors & more!! Some great rockin' stuff here!!! Complete line-up is below. $14.99:
Zombie Night In Canada ? Compilation Track Listing

The Deadcats - Crypt Zombie Hula (Vancouver BC) The Sin-Tones ? Knot Of Wood (Toronto, ON) Big John Bates ? Crankenstein (Vancouver, BC) The Gutter Demons ? Playground Horror Peepshow (Montreal, QC) The Farrell Bros. ? The Baddest One Around (Selkirk, MB) Flesh ? Are You Restless (Montreal, QC) The Matadors ? The Evil Eye (London, ON) The Fever Breaks ? Zombie Swagger (Winnipeg, MB) The Brains ? It?s Over (Montreal, QC) The Astrobillys ? Jungle Fever (Ottawa, ON) KC & The Moonshine Band ? Zombified (Toronto, ON) The Alley Dukes ? Change My Way (Montreal, QC) Cadillac Bill & The Creeping Bent ? Leather Pants (Toronto, ON) Bloodshot Bill & His Hubcaps ? Monsters Everywhere (Montreal, QC) WrekDefy ? She Haunts Me (Edmonton, AB) Screamin? Black Cadillacs ? Back Around (St. Catharines, ON) Howlin? Hound Dogs ? Rockin? Rollin? Stone (Montreal, QC) Night Stalkers ? Tombstone Hop (Calgary, AB) Buzz Deluxe ? Velvet Eyes (Toronto, ON) Hellbound ?71 ? I Like To Drink (Toronto, ON) The Swingin? Blackjacks ? I Love You So (Toronto, ON) Rosekill ? My Bloody Valentine (Montreal, QC) Crazy Rhythm Daddies ? Been Gone A Long Time (Montreal, QC) ...SOLD OUT FOR NOW.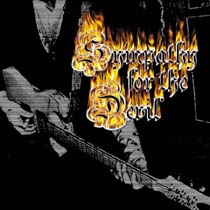 SYMPATHY FOR THE DEVIL :(RAUCD095) 2 CD compilation of 23 bands paying tribute to the legendary METEORS!!! All cuts chosen personally by Paul Fenech of the METEORS. Includes intrnational psycho bands such as Hangmen (U.K.), Astro Zombies (France), Milwaukee Wildmen (Holland), Deadcats (Canada), Spectres (U.S.A.), Monster Klub (France), Speed Crazy (U.S.A.), Taggy Tones (Denmark) & more! 25 songs in total.....$14.99 postpaid



TO VIEW CART: