'LOOK LIKE HELL' CD - 2010 - FLYING SAUCER RECORDS
FELINE '500' CD - 2007 - FLYING SAUCER RECORDS
BAD PUSSY - VINYL LP (XXX-rated artwork-cover girl 'Babette LaFave'- same songs as CD except 'Rumble' (Link Wray) instead of 'Fortune Teller' and 'Straight Down to Hell') on CRAZY LOVE RECORDS (Germany) 500 copies on black vinyl, 100 copies on Red Vinyl!
BAD PUSSY - CD on FLYING SAUCER RECORDS
PSYCHOCATS 9-song CD (2001) MP3.COM <Special limited edition CD with MP3 and stereo tracks (playable on any CD player) and MP3 graphics!> Available only from MP3.com
TRASHVILLE JUKEBOX CD (2001) Raucous Records (U.K.)
CATHOUSE BLUES 7 song-CD-EP (Nov./2000) on Japan's REVEL-YELL Records!!!!!
'MILLIONS OF DEAD CATS' CD
Flying Saucer Records, 1999.
BUCKET O' LOVE CD.
Flying Saucer Records, 1995.
Compilation Appearances:
1 song 'Goin' Down to Memphis' on BLACK JACKET RACKET Vol.2
Comp.CD.SKULLY RECORDS (New York) 1998.

1 song 'Night of the Helltrain' on PSYCHOBILLY FREAKOUT comp. CD on England's RAUCOUS RECORDS

2 songs 'Rip It Up Tonight' and 'Dragstrip '69' out now on
'REVEL WITHOUT A CAUSE' double CD comp. out on Japan's REVEL YELL RECORDS.

1 song 'Dragstrip '69' out on SWIVELING HIPS double comp. CD of instrumental and surf bands out on SKULLY RECORDS (N.Y.C.).

1 song 'SEX KITTEN' out on FIESTA RECORDS (Germany)'Black Sky' Vol.2 Comp CD OUT NOW!!!

1 song 'FLYING SAUCER'S ROCK'N'ROLL' on FRIDAY NIGHT RUMBLE VOL.6 comp.CD out November/2000 on RUN WILD RECORDS.

1 song 'ROCK AROUND WITH OLLIE VEE' on FRIDAY NIGHT RUMBLE VOL.7 comp CD out June/2001 on RUN WILD RECORDS (USA)
Cover of Meteors 'Straight Down to Hell' on SYMPATHY FOR THE DEVIL (Meteors tribute) on RAUCOUS RECORDS (2002)
'Sex Kitten' on KICKED OUTTA PURGATORY...PSYCHOBILLY FOR SINNERS' (Hairball* Records-U.S.A.-2003)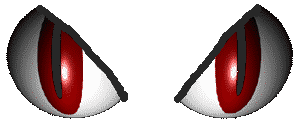 Attention LABELS : Contact us, we have new recordings in the can and may be interested in appearing on your next compilation, or a new Deadcats release (7", CD, or whatever!!!)